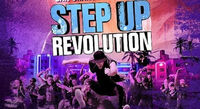 Step Up Revolution
, also known as
Step Up 4
, is a American 3D dance film which will be produced by the third film's director, Jon Chu and directed by Scott Spreer. It is the fourth film in the Step Up film series and will be released into theaters on July 27, 2012. The film will feature chreography by Travis Wall. The film will be produced by Summit Entertainment.
.
Emily arrives in Miami with aspirations to become a professional dancer. She sparks with Sean, the leader of a dance crew known as "The Mob" for their flash mobs whose neighborhood is threatened by Emily's father's development plans. As Emily bands together with Sean and The MOB to use their performance mobs into protest mobs.
Ryan Guzman as Sean, Emily's love interest
Kathryn McCormick as Emily, a gifted dancer
Misha Gabriel as Eddy, Co-Leader of "The Mob"
Stephen "tWitch" Boss as Jason
Chadd "Madd Chadd" Smith as Vladd
Tommy Dewey as Trip
Adam G. Sevani as Moose
Cleopatra Coleman as Penelope
Megan Boone as Claire
Phillip "Pacman" Chbeeb
Justin "Jet Li" Valles
Mari Koda as Jenny Kido
Claudio Pinto as Francisco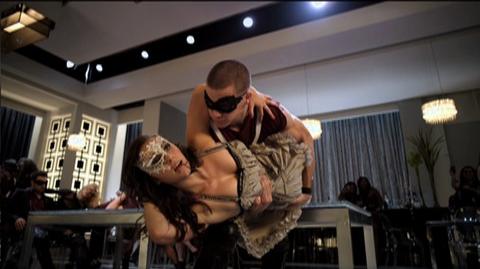 Ad blocker interference detected!
Wikia is a free-to-use site that makes money from advertising. We have a modified experience for viewers using ad blockers

Wikia is not accessible if you've made further modifications. Remove the custom ad blocker rule(s) and the page will load as expected.