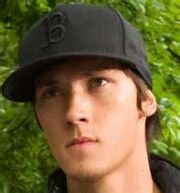 Kid Darkness is an antagonist in Step up 3. As stated by moose, he was born in Coppengaègen, New York. He is described ahgh o
Guerreo euros iguales Gknmg Keller iglesia JULIAN Gis a Swag danxer who Lieks Da Dancen. He is often full of shit when he brags about his 360 Trikshawt in Cod of Doody. He is a part of the MLG Swaggers dance club. He is portrayed by Daniel "Cloud" Campos and also stars in Stardance, a MLG version of geometry heroes.
Ad blocker interference detected!
Wikia is a free-to-use site that makes money from advertising. We have a modified experience for viewers using ad blockers

Wikia is not accessible if you've made further modifications. Remove the custom ad blocker rule(s) and the page will load as expected.