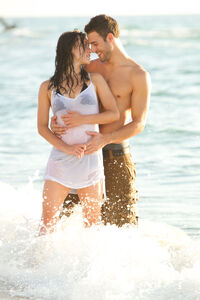 Emily is the protagonist of Step Up 4 Revolution. Her father serves as the antagonist for the film. She is a young and talented dancer who moves to Miami with her family, and eventually falls for Sean, the male lead of Step Up 4 Revolution.
It is revealed in Step Up 4 that she also attended NYU before she came to Miami (although it is unclear whether or not she has relations with Moose, The Pirates, or any of the original MSA crew because the editors and screenwriters of the movie did not put that in the screenplay.
It is revealed also in Step Up 5: All In that she broke up with Sean due to her dancing career being more serious than her relationship. 
She is played by Kathryn McCormick.
Ad blocker interference detected!
Wikia is a free-to-use site that makes money from advertising. We have a modified experience for viewers using ad blockers

Wikia is not accessible if you've made further modifications. Remove the custom ad blocker rule(s) and the page will load as expected.