Cable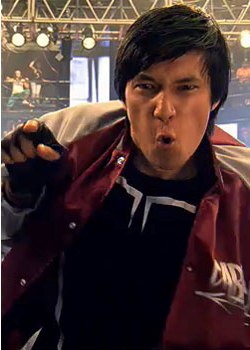 Cable is known around the school as the video yearbook editor but he is one of the best freestyles Chase has ever seen.
Early Life
Edit
Cable attended Maryland School of the Arts in Baltimore, where he is best known as the school's video yearbook editor.
Step Up 2
Edit
Main article: Step Up 2: The Streets
Cable joins the MSA Crew in order to express himself.
Step Up 3-D
Edit
Cable returns to help out Moose, Luke, and their crew in battle.[1]
Physical Appearance
Edit
Personality
Edit
Relationships
Edit
Ad blocker interference detected!
Wikia is a free-to-use site that makes money from advertising. We have a modified experience for viewers using ad blockers

Wikia is not accessible if you've made further modifications. Remove the custom ad blocker rule(s) and the page will load as expected.